Are you looking for a way to monetize your website or blog and turn your content into revenue? There are many ways to generate money with your content, but the easiest and fastest way to do so is through advertising. So look no further than display advertising!
By displaying ads on your site, you can make money while providing value to your audience. Here are some of the benefits of using ads to monetize your website:
Revenue
Advertising allows you to earn money effortlessly. Once you have set up your ad formats, all you have to do is wait for the revenue to come in.
Scalability
As your website or blog grows, so does your earning potential. By optimizing your ads and increasing your traffic, you can continually grow your revenue.
Diversification
Display advertising offers a variety of formats, allowing you to experiment and find the best fit for your audience and content.
Flexibility
With the ability to customize the placement and frequency of your ads, you can find the perfect balance between monetization and user experience.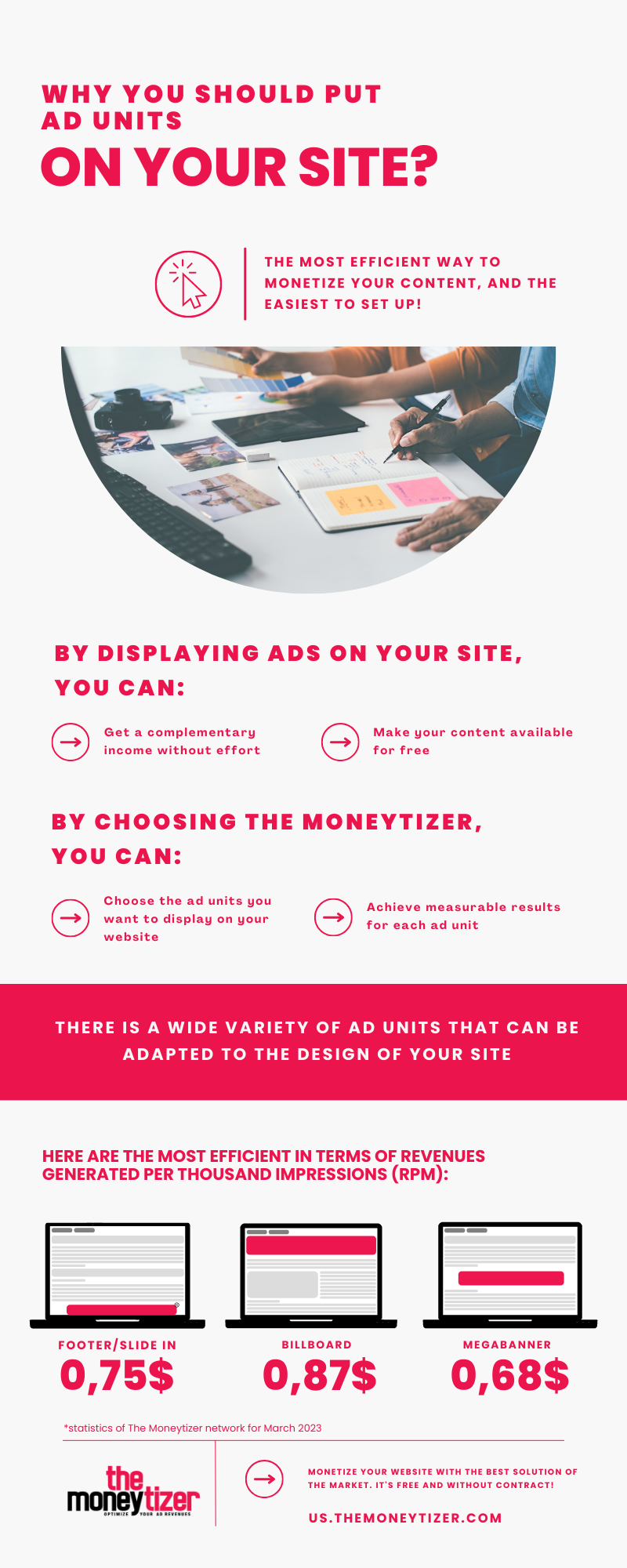 Don't miss out on the revenue potential of display advertising – start monetizing your website or blog today with the help of our website monetization solution!