The Rich Media ad units and videos are solicited by the general public as well as the advertisers. However, the standard displays are still widely common on the internet. Here's a summary of these unmissable ad units.
The market is growing quickly towards complex ad units conceived to interact with the user. They are characterized by the broadcast device (computer, mobile), the shape (banner, billboard,…), the dimensions expressed in pixels and the format of the used file (image, video, text,…).
1. The Megabanner – 728 x 90 pixels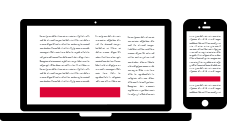 Positioned at the top of the page, below or above the navigation bar, the megabanner is a universal standard of traditional display advertisements. It can also be placed at the bottom of the page. Incorporable on any website worldwide, its universal status makes it unmissable for international campaigns. This ad unit remains a classic for any website that wishes to monetize its pages.
Variants : Classic Banner (468 x 60 pixels)
2. The Medium Rectangle top or bottom – 300 x 250 pixels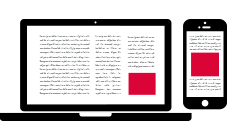 Here's another classic! This ad unit is a good alternative to the skyscraper when you want to keep some space in the sidebar for a widget or a block above the fold. Its format is perfect for video creation.
It is often found on the right side of the page, at the top or the bottom. Some people also use it in the content. It is important to keep in mind that the user experience is important when you wish to monetize your website. Be careful where you display your ads.
Variants : the Half Page
3. The Half Page – 300 x 600 pixels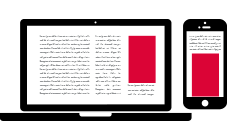 It is one of the fastest-developing ad units. The CPM is usually a little higher with this one compared to the megabanner or the medium rectangle. We advise you to display it on your website or blog to increase your ad revenues. The Half Page is placed as a sidebar on the websites.
Variants : the Medium Rectangle
4. The Skyscraper – 120 x 600 pixels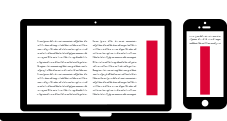 This basic is a long ad banner placed as a sidebar on the websites. Its biggest advantage is that it remains visible while the user scrolls the page. Its size allows it to interact with the user in different ways. After the classic banner, the skyscraper is the most prevalent ad unit on the market.
Variants : MegaSkyscraper, Demi Skyscraper
5. The Megaskycraper – 160 x 600 pixels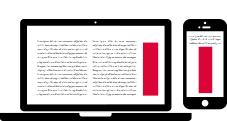 It is the "mega" version of the skyscraper. Nowadays, it is even more commonly used than the skyscraper as it is more lucrative. Its placement is the same, as a sidebar on the websites.
Variants : Skyscraper
6. The Billboard – 970 x 250 pixels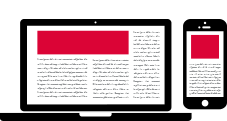 This "widescreen" format is one of the most prefered ad units by advertisers. It is placed on the upper part of the website. Compatible with desktop and mobile.
=> To know more about the ad units you can integrate to your website, don't hesitate to contact us!